Halong Bay Cruise Tours from Hanoi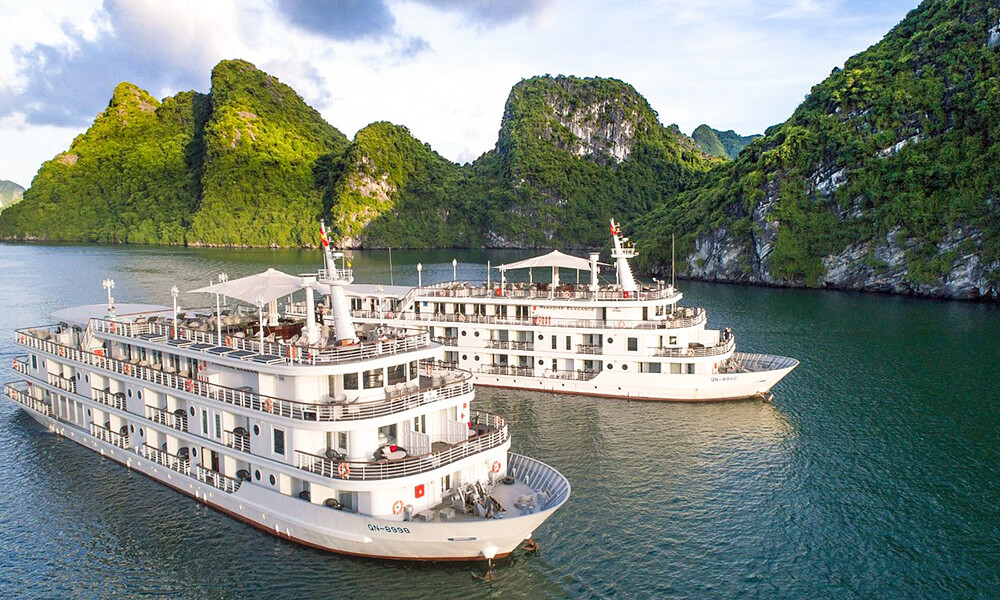 Escape to a world of tranquility with Cruise Tours by My Hanoi Tours. Explore the captivating beauty of Halong Bay, Lan Ha Bay, or Bai Tu Long Bay on a scenic cruise. Sail through picturesque waters, surrounded by towering limestone cliffs and emerald green landscapes. Relax on the deck, take in the panoramic views, and immerse yourself in the peaceful ambiance. Indulge in delectable meals, engage in exciting activities like kayaking or visiting floating villages, and create memories that will last a lifetime. Cruise Tours offers an enchanting experience where serenity meets natural splendor, leaving you rejuvenated and inspired.
Top Cruise Tours from Hanoi
Tour Route: Hanoi - Bai Tu Long Bay - Vung Vieng Floating Village - Amazing Caves - Hanoi
Tour Highlights
Enjoy the deluxe boutique ambiance of the Paloma Cruise, offering comfort and elegance as you explore Halong Bay.
Discover the tranquility of Bai Tu Long Bay, a serene alternative to the bustling Halong Bay.
Immerse yourself in local culture at Vung Vieng, a floating fishing village, through bamboo sampan rides or kayaking.
Delight in Vietnamese cuisine, and engage in onboard activities from cooking demos to entertainment options.