Hanoi Cooking Class Tours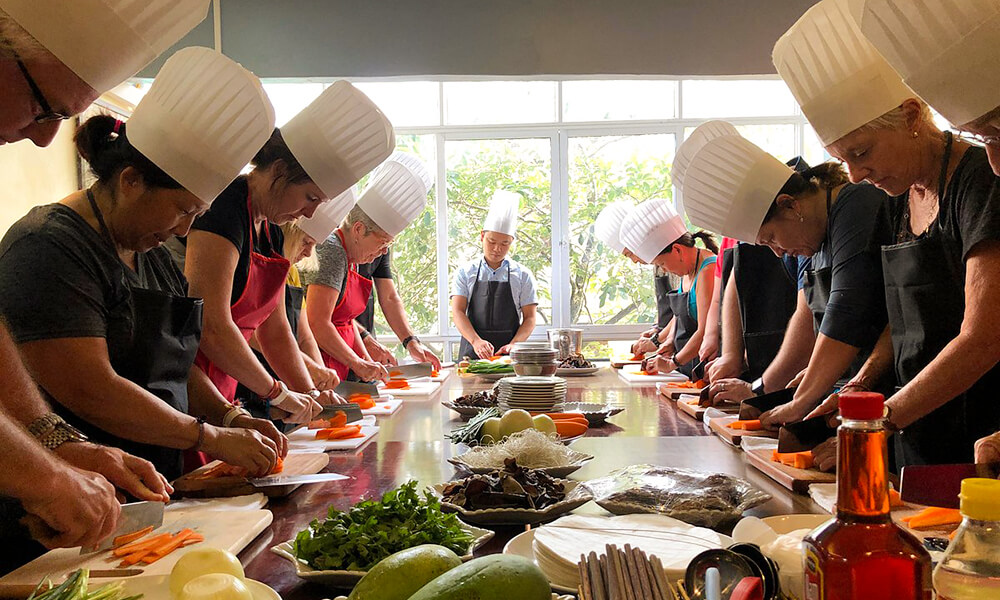 Embark on a culinary adventure with Hanoi Cooking Class Tours by My Hanoi Tours. Discover the secrets of Vietnamese cuisine as expert chefs guide you through traditional cooking techniques. Handpick fresh ingredients from local markets and learn to prepare authentic dishes like pho and spring rolls. Immerse yourself in the culture and history of Vietnamese gastronomy while honing your culinary skills. Whether you're a novice or an experienced cook, these tours offer a delicious and educational experience that will leave you with lasting memories and newfound cooking expertise.
Top Favorite Hanoi Cooking Class Tours
Hanoi Cooking Class Tours
Tour Route: Hidden Hanoi Restaurant – Local market – Class – Hotel
Tour Highlights
Immerse yourself in authentic Vietnamese cuisine at Hidden Hanoi Restaurant.
Explore a local market with the chef to select fresh ingredients.
Gain cultural insights and hands-on cooking techniques through an engaging introduction, creating dishes from a choice of six menus.
Choose from a variety of menus like Seafood, Street Food, or Vegetarian, personalizing your cooking experience.