Hanoi Language Tours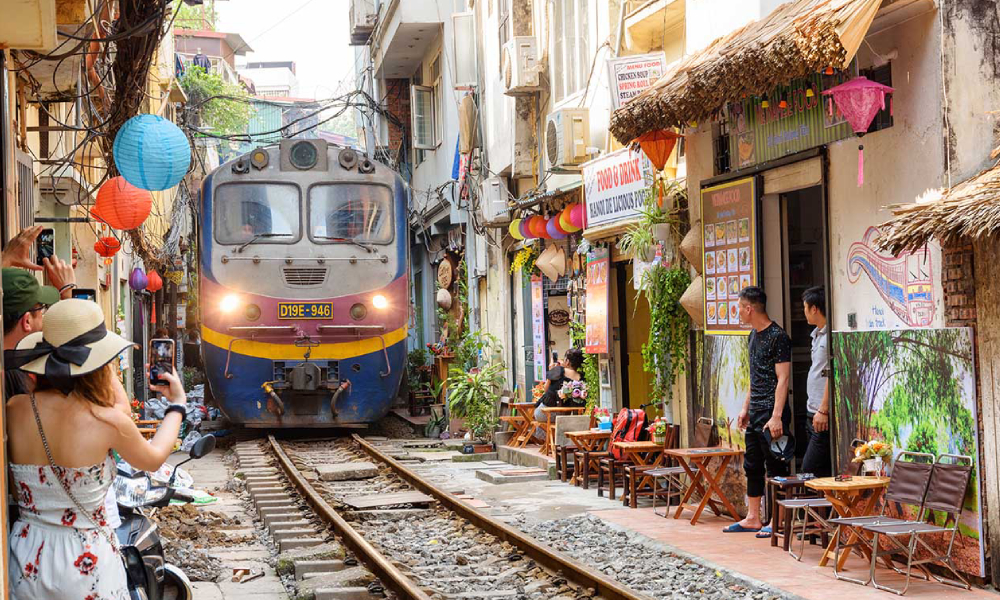 Immerse yourself in the language and culture of Vietnam's vibrant capital with our captivating Hanoi Language Tours. Delve into the heart of Hanoi, where history and modernity intertwine, and experience the city through the lens of its language. Let our expert guides lead you on a journey of linguistic discovery, where you'll learn the nuances of Vietnamese and engage with friendly locals.
Tailor your Vietnam tours with the finest Hanoi Language Tours, custom-crafted by My Hanoi Tours to suit your preferences. From exploring iconic landmarks to conversing with locals in their native tongue, every moment will be a delightful exploration of language and culture.
Contact us now to embark on this remarkable journey, where the beauty and allure of Hanoi await. Unveil the city's language and unlock a deeper connection to its soul.
Tour Highlights
Get a chance to practice face-to-face communication with local teachers and locals.
Gain interesting knowledge about Vietnamese culture, language, and people.
Enjoy famous Vietnamese dishes such as pho, bun cha, and spring rolls.
Visit Dong Xuan market, one of the largest markets in the North, with hundreds of years old.
Tour Highlights
Ample opportunities for learners to practice their Vietnamese language skills.
A walking tour around historical sites in Hanoi, providing more opportunities to interact with locals and practice the language.
Discover the beauty of Hanoi city such as Hoan Kiem Lake, Uncle Ho's Mausoleum...