Hanoi Village Tours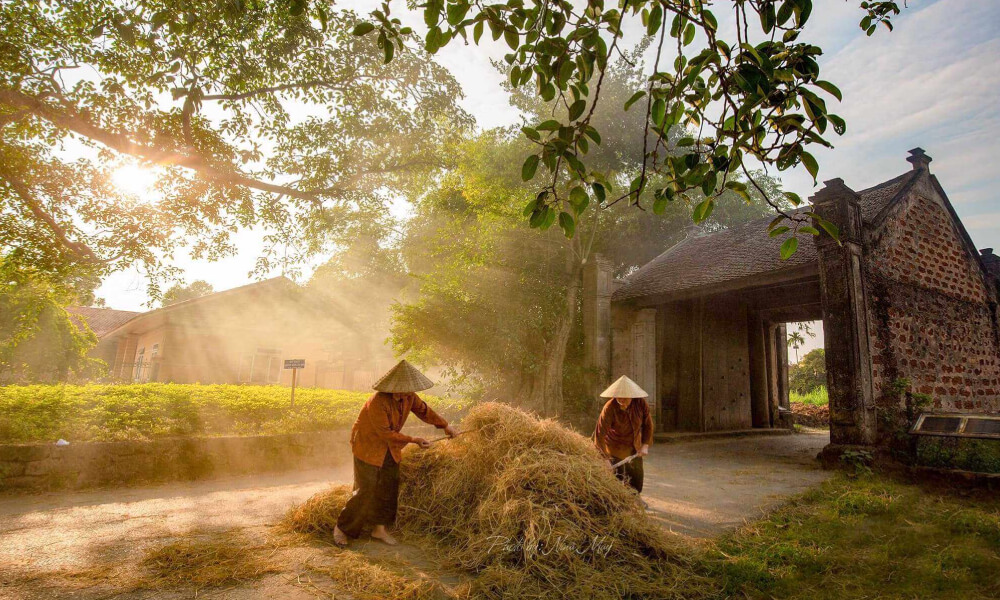 Unravel the hidden gems of the Vietnamese countryside with our enchanting Hanoi Village Tour. Immerse yourself in the true charm of rural life as you venture beyond the city's borders. Wander through quaint villages surrounded by lush landscapes where time seems to stand still. Our handpicked Hanoi Village Tours promise a fascinating and unforgettable adventure, packed with rich experiences.
Get a feel for the past as you witness skilled artisans practicing traditional crafts, creating exquisite works passed down through generations. Feel the pulse of the land as you join local farmers in their daily work, cultivating fertile fields to sustain the community. From cycling through emerald rice paddies to participating in hands-on workshops, every moment of your journey will be a celebration of authentic Vietnamese heritage and culture.
Contact us now to start your rich Hanoi Village Tours and delve deeper into the cultural richness of the countryside. Let My Hanoi Tours tailor the perfect itinerary, combining unique experiences that will leave you with fond memories of this extraordinary journey.
Tour Route: Hanoi - Bat Trang Ceramic Village - Hanoi
Tour Highlights
Explore Bat Trang, a renowned ceramic and pottery village dating back to the 15th century
Visit the historical Bat Trang Communal House, showcasing traditional architecture
Discover the workshops of notable ceramic artists and witness their creative process.
Try your hand at creating ceramic products, such as cups or bowls
Visit a French-style building from the 1920s for an intriguing contrast