Hanoi Show Tours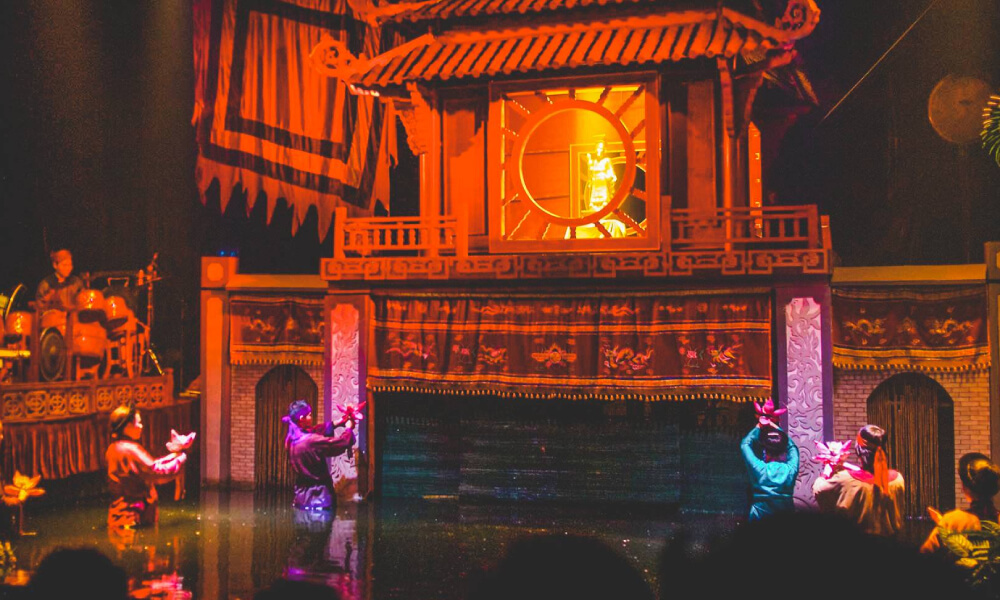 Welcome to Hanoi Show Tours, where the magic of captivating performances awaits. Immerse yourself in the artistry of traditional water puppetry, be mesmerized by graceful dance performances, and witness the excitement of martial arts displays. Experience the rich cultural heritage of Vietnam through these unforgettable shows that will leave you in awe. Let My Hanoi Tours guide you on an extraordinary journey, exploring the vibrant show scene of Hanoi. Prepare to be enchanted by the cultural delights that Hanoi has to offer, as we unveil the city's captivating shows for an unforgettable experience.
Top Hanoi Show Tours
Show Highlights
Water puppet is unique form that can be found only in Viet Nam.
Enjoy the unique traditional music and culture of the Vietnamese people.
The Water Puppet Show brings historical legends to life through captivating storytelling.
The colorful puppets, lively performances, and enchanting stories make it a delightful experience for families and individuals alike.
Show Highlights
Spiritual Journey into Đạo Mẫu: Taking the audience on a beautiful journey into the spiritual world of Đạo Mẫu, the Mau religion of Vietnam.
The performance is accompanied by enchanting traditional Vietnamese music, which adds depth and authenticity to the show.
Throughout the show, the audience is treated to a feast of colors through the vivid and elaborate customs and costumes worn by the performers.
Show Highlights
Ionah is Hanoi's reverse script, the first general entertainment program in Hanoi.
Ionah has created a real and fanciful story that both bears the impression of Hanoi and interferes with Western beauty.
Creating sophisticated 3D imaging techniques, sound, and light.
Ionah immerses you in a fantasy-like world full of enchantment and surprise.