Hanoi Bike Tours & Cycling Trips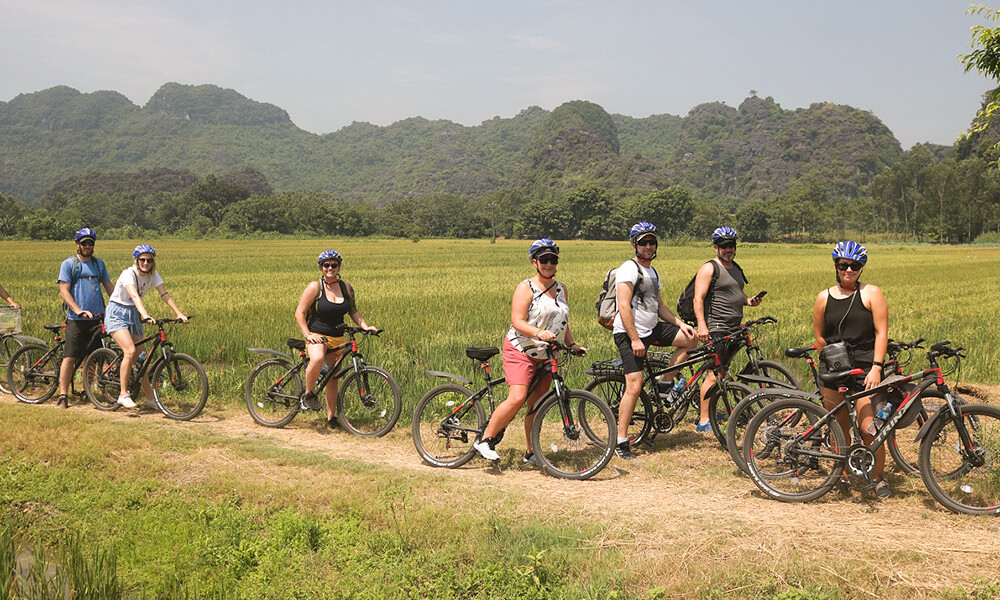 Experience the best of Hanoi with My Hanoi Tours' exciting bike tours. Discover the city's vibrant streets, ancient pagodas, and iconic landmarks on the Hanoi tour. Pedal through the bustling Old Quarter, visit Hoan Kiem Lake and learn about Hanoi's rich history from knowledgeable local guides. For a change of scenery, join the day trips to explore charming villages and the picturesque countryside. Enjoy a safe and comfortable ride on well-maintained bicycles, suitable for all fitness levels. Immerse yourself in the local culture and create unforgettable memories with Hanoi Bike Tours by My Hanoi Tours.
Top Hanoi Bike Tours
Tour Route: Hanoi - Dong Ngac Cultural Village - Tay Tuu Flower Village - Hanoi
Tour Highlights
Immerse yourself in the rich heritage of Vietnam as you cycle through the charming Dong Ngac Cultural Village.
Experience the vibrant atmosphere of a local morning market.
Visit cultural landmarks such as the Communal House, the Do family's centuries-old house,.
Explore the picturesque Tay Tuu Flower Village, where you can marvel at a colorful array of flowers and enjoy the serene countryside landscapes.