Hanoi Night Tours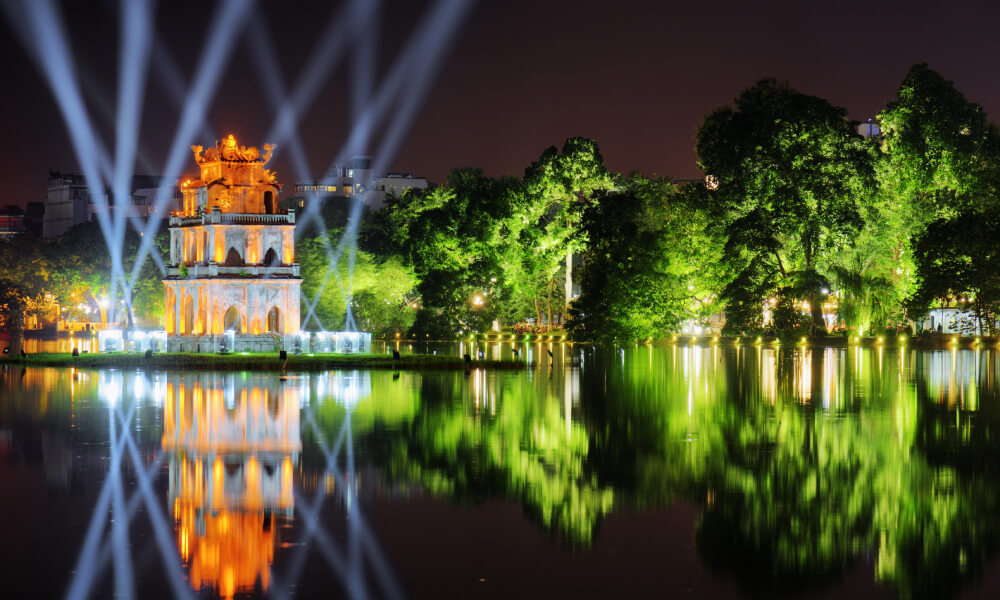 Discover the captivating charm of Hanoi after dark with our thrilling Hanoi Night Tours. As the sun sets, the city comes alive with a vibrant energy and a unique atmosphere. Immerse yourself in the enchanting sights and sounds of Hanoi's nightlife, where ancient landmarks and bustling streets blend in harmony.
With My Hanoi Tours, experience the magic of Hanoi's illuminated monuments like Hoan Kiem Lake and the stunning Hanoi Opera House. Stroll through the bustling Night Market and savor the delectable flavors of Vietnamese street food. Be enthralled by traditional water puppet shows, a fascinating art form unique to Vietnam.
Crafted exclusively for night owls and culture enthusiasts, our expertly curated Hanoi Night Tours promise an extraordinary adventure filled with unforgettable experiences. Contact My Hanoi Tours now to embark on the best evening escapades or customize your tailor-made.
Tour Highlights
Experience Hanoi's lively night atmosphere through a guided ride around Hoan Kiem Lake and the Old Quarter's alleys.

Observe how both locals and visitors enjoy the city's nightlife.

Witness the captivating view of the illuminated Long Bien Bridge over the Red River.

Indulge in Vietnamese snacks and unlimited authentic food at a local restaurant, savoring the city's culinary offerings.

Conclude the tour with a taste of traditional Vietnamese sweet dessert.