The Hanoi Statistics Office has just released the figures for the number of international tourists to the capital city in the first quarter. In the first quarter, Hanoi saw about 761,000 arrivals, an increase by 28.7% over the same periods last year.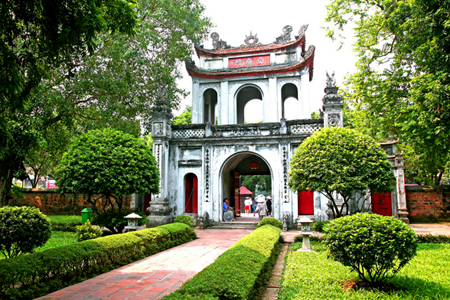 In March, Hanoi welcomed 256,000 foreign tourists, up 17.1% over the same periods last year.
In January-March, the vast majority of Hanoi tour makers came from some markets like China (85.5%), the Republic of Korea (47.9%) and Thailand (63.9%).
Among them, while 620,000 went on holiday, up 30.7%, the rest 111,000 came to Hanoi for business trip, up 6.7%.
The Hanoi Statistics Office also added that while 635,000 people (up 24.5%) flew to Hanoi, the number of people traveled by sea and land was 125,000 (up 55.6%).