Tour Route: Hanoi - Dinh and Le Sanctuaries - Tam Coc - Halong Bay - Hanoi
Tour Highlights
Visit the Dinh and Le sanctuaries, which commemorate important Vietnamese kings.
Tam Coc Boat Trip: Enjoy a 2-hour boat ride on the Boi River, known as the "Halong Bay on land."
Beautiful rural landscapes and immersing in nature.
Explore the rich history and culture of Vietnam through ancient relics and architecture.
Tour Route: Hanoi - Perfume Pagoda - Huong Tich - Thien Tru Pagoda - Hanoi
Tour Highlights
Enjoy a picturesque drive through Vietnamese villages and rice fields to reach Perfume Pagoda.
Discover the stunning Huong Tich Cave and its cultural significance as a revered Buddhist sanctuary.
Learn from our knowledgeable guide about the cave's history and Vietnamese Buddhism.
Immerse in spirituality with a visit to Thien Tru Pagoda, gaining insights into religious traditions.
Tour Route: Hanoi - Bai Dinh Temple Spiritual & Culture Complex - Trang An Eco-tourism Complex - Hanoi
Tour Highlights
Visit Bai Dinh Temple Spiritual and Cultural Complex
Have lunch at a good local restaurant in the area.
Boat trip in Trang An Eco-tourism Complex
Pass through several notable caves, including Sang Cave, Toi Cave, Ba Giot Cave, and Nau Ruou Cave.
---
Exceptional Hanoi Tour: Distinctive things to-do-list
Amidst the hustle and bustle outside, let's find the leisure in the bustle and hustle of Hanoi. Among Hanoi package tours, this is one of the most special activities, not common but gives visitors an unforgettable experience without a doubt when they come back to their hometown. A day trip in Vietnam's capital would be exhilarating and useful.
Peaceful moments in Hanoi day trip
Spending a half day tour in Hanoi would be more memorable if sightseers known about these locations, where they can get away from electronics and immerse themself in stimulating activities. Not as usual as other famous tourist destinations in casual Hanoi day tour, these workshop that recommended will give you a deeper understanding about the occupation in daily life of the dynamic Vietnamese.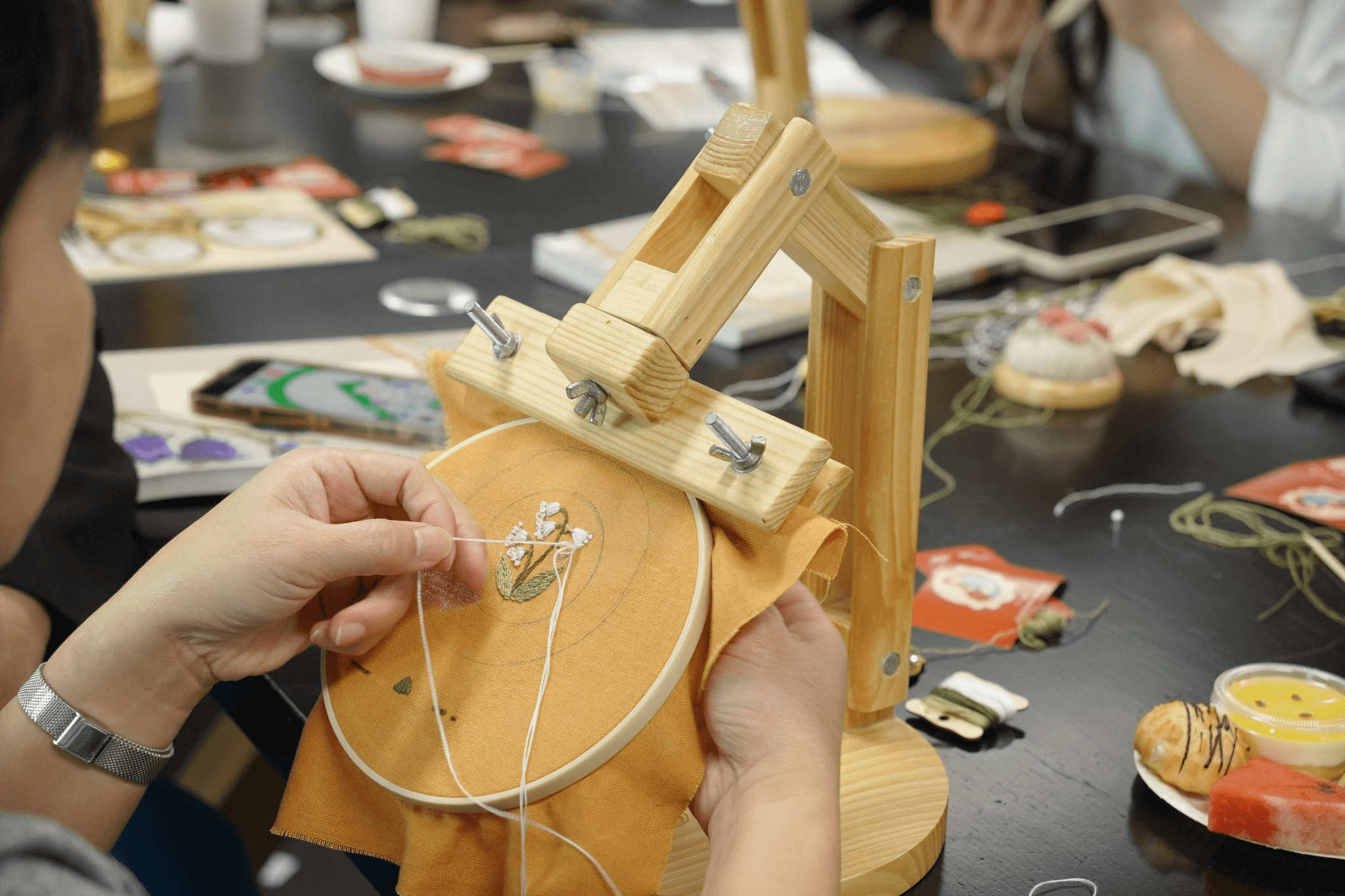 A form of embroidery also related to blanket crochet, instead of embroidering through fabric, a stapler pushes thread or thread into the fabric, while keeping the needle on the surface.
Level of dexterity: 3,5/5
* Recommendation: May's grocery store (Tiệm Tạp Hóa Nhà May)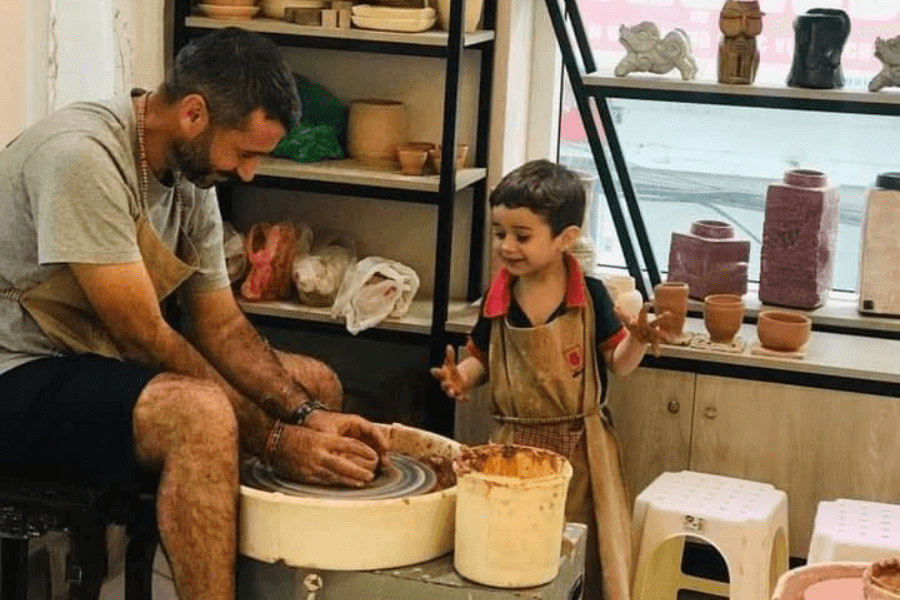 Traditional pursuit that requires you carefullness and patience to create the most indefectible products. What could be better than bringing craft items coming home after the excursion here.
Level of dexterity: 4/5
* Recommendation: Chi Pottery (Gốm Chi)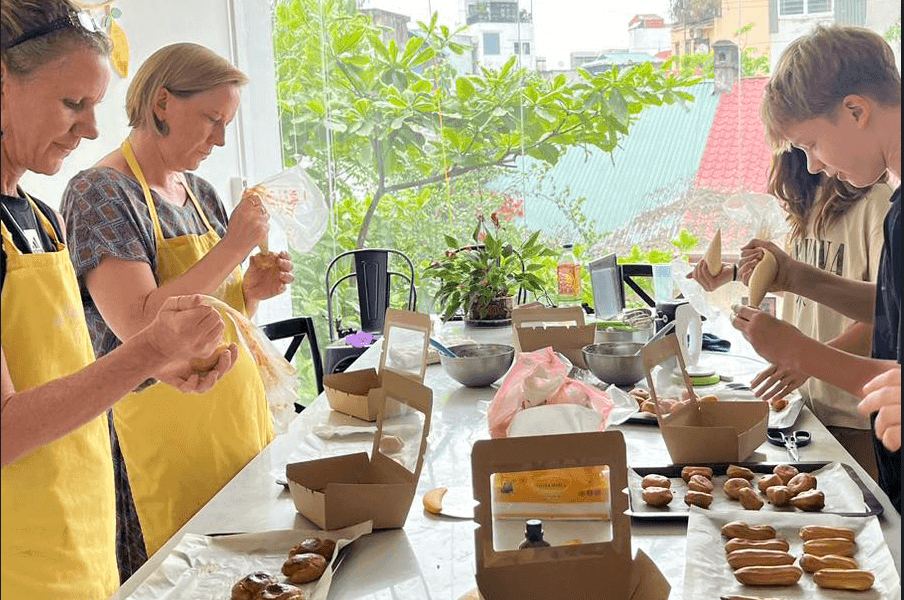 If you have a sweet tooth, you will definitely in love with this place. You will have the chance to work with sugar, milk, eggs, flour to create sweet and delicious cakes then bring them back with you.
Level of dexterity: 3/5
* Recommendation: Lemon Tree Studio
Paradise in Hanoi package tour
Bao Son Paradise - a small paradise located on the outskirts of Hanoi, has long been a prominent entertainment destination for both Hanoi youth and foreign teenage tourists. This place not only preserves traditional values ​​​​with reconstructed old markets but also stands out with modern constructions and exciting entertainment activities for young people. This place promises to be a destination not to be missed when you have any Hanoi Tours. Take some time to rest after an inner-city excursion here.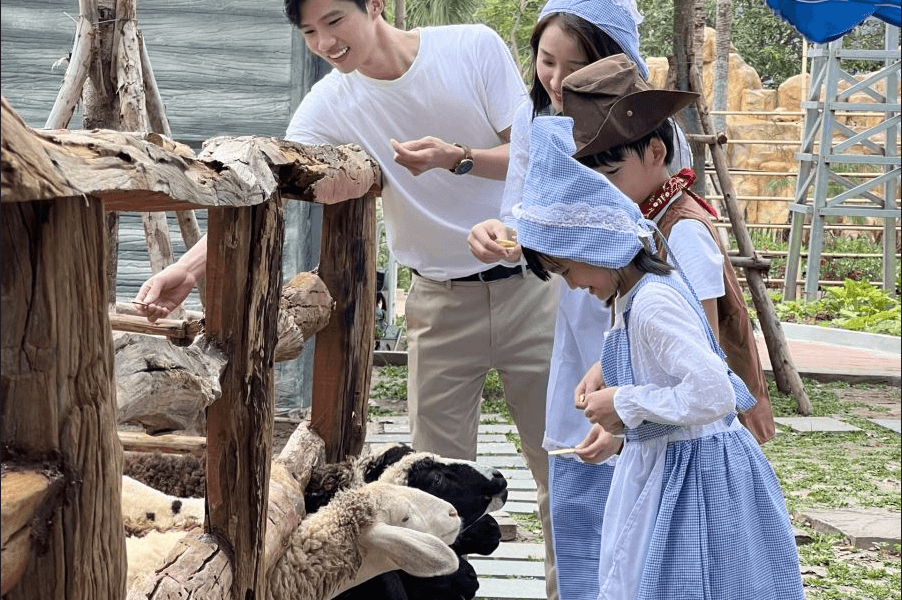 Outdoor play area for kids.
* Catholic clergy for adorable animals.
* Take creative classes: plant trees, harvest crops, baking.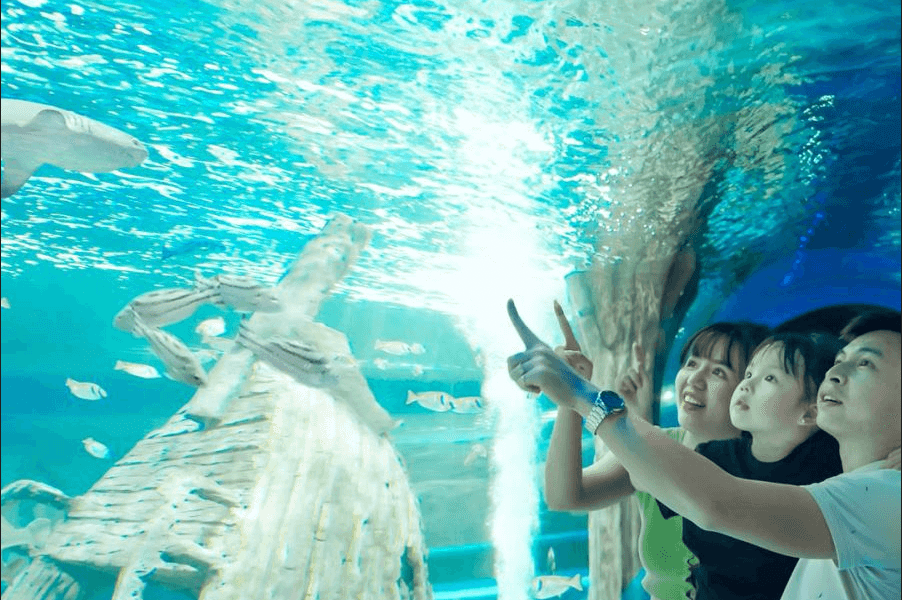 Freshwater and brackish water fish area
* Specimen display area with many specimens of aquatic species around the world.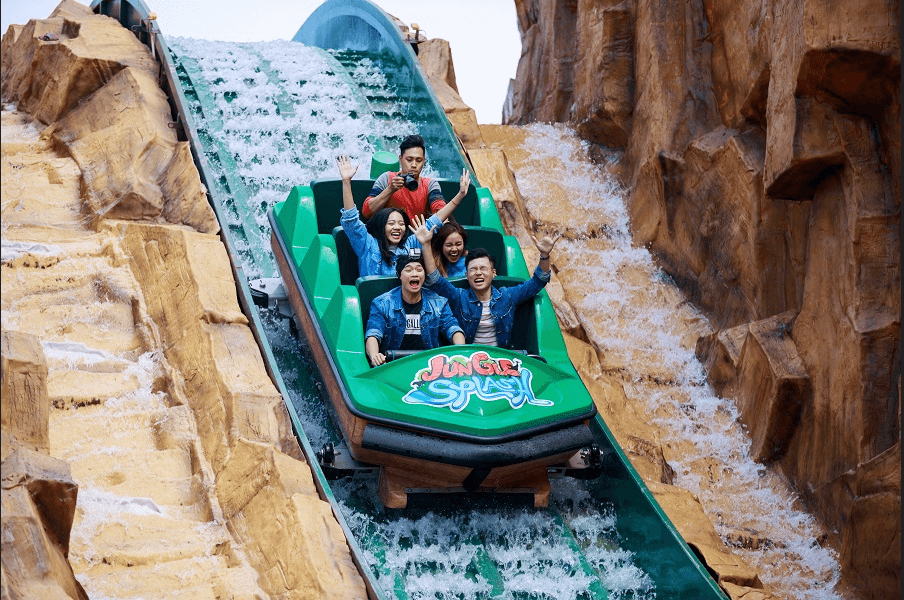 Visitors will be able to feed the animals themselves, take pictures and many other forms of close contact with diverse animals.
* The entertainment game complex is also one of the activities not to be missed with thousand of thrilling games.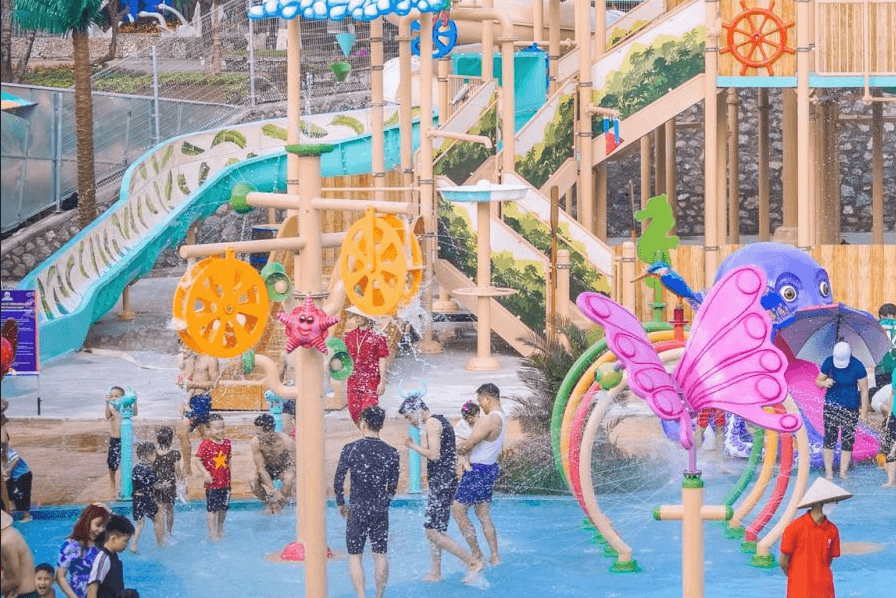 Unleash the ultimate underwater game system.
* Relax on the infinity pools or lazy river and lie down in leisurely huts under the shade of tropical trees.
Scenic nature for Hanoi excursion
Less than 60km from the center of Hanoi, Ba Vi National Park is famous as an ideal destination for tourists who love the pleasant weather and majestic scenery of the mountains as well as the verdant forest. With a mysterious beauty, this place is immersed in the fanciful mist, the Hanoi package tour to Ba Vi will definitely be made for travelers or who love camping.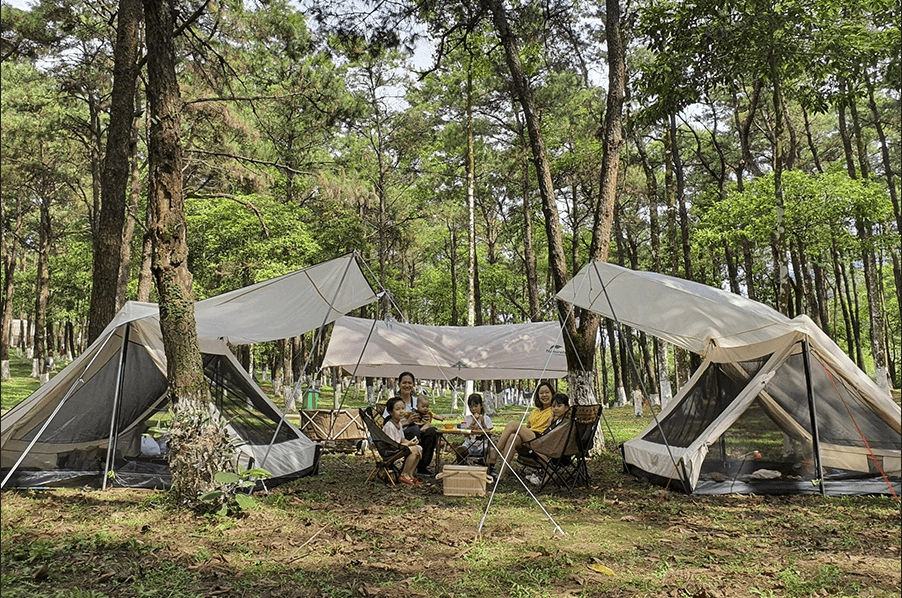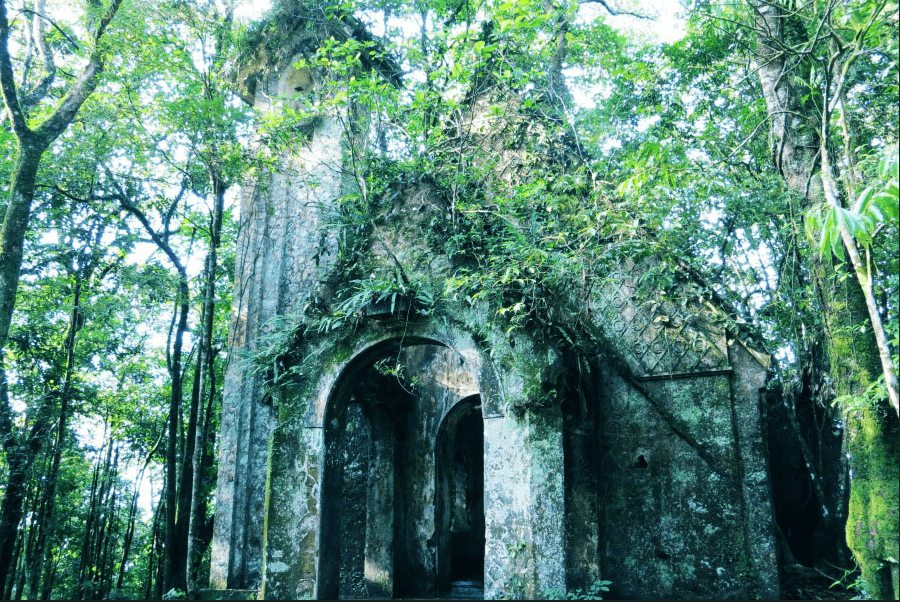 Visiting ancient Stone Church.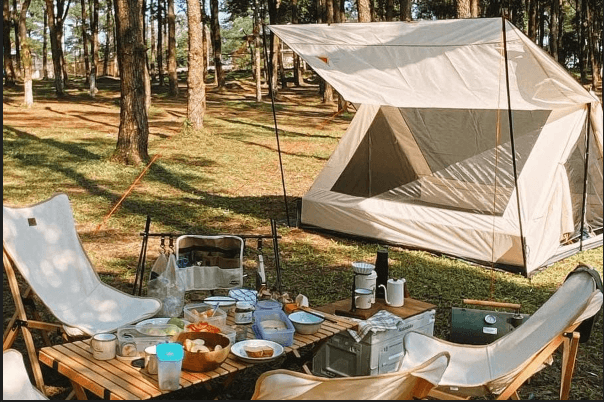 Cooking together and enjoy dishes amid impressive forest.
Hanoi tour with delightful sunset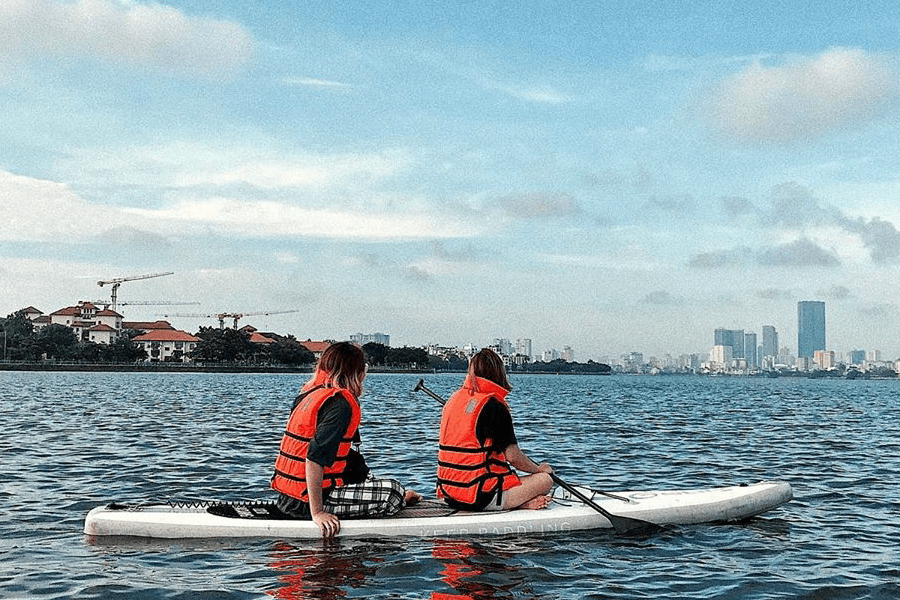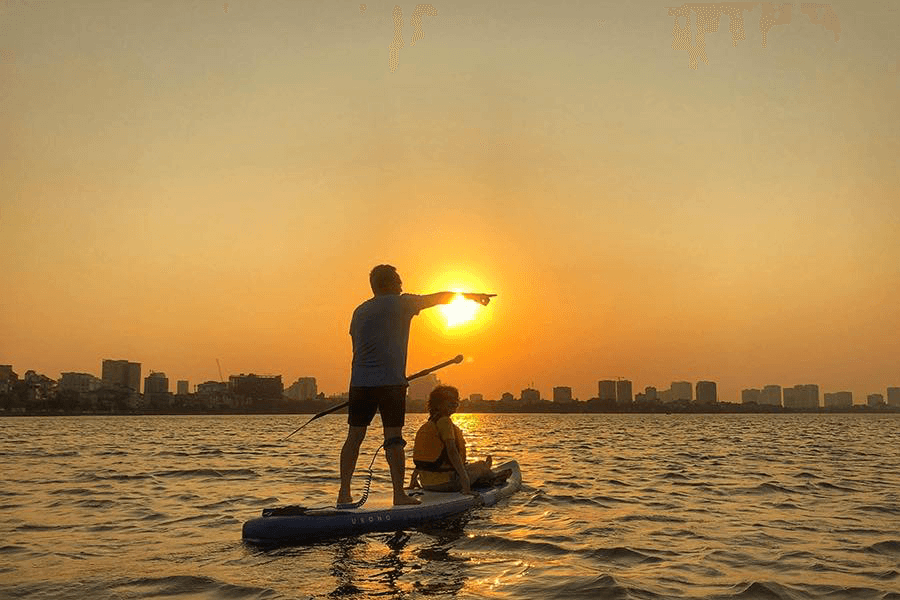 * Recommendation: Paddle Station Cafe, Hanoi Kayak Club
Highlight for a trip to Hanoi is indispensable for adventure lovers without a doubt. SUP - Stand up Paddle, is a sport that players only need a board and a specialized paddle to move on the water. Unlike Kayak or Rowing, SUP gives players more freedom of experience, from standing, sitting, or lying down, they can control their board. In Hanoi, players can participate in some packages at West Lake, the largest lake here, floating on the water and watching the sunset with the busy flow of people leaving work. SUP is not only a sport that healthy, enhances flexibility and endurance for muscles, SUP also gives you a lot of great experiences with friends who share the same passion for discovery. Sounds great doesn't it?
Explore Hanoi from sky tour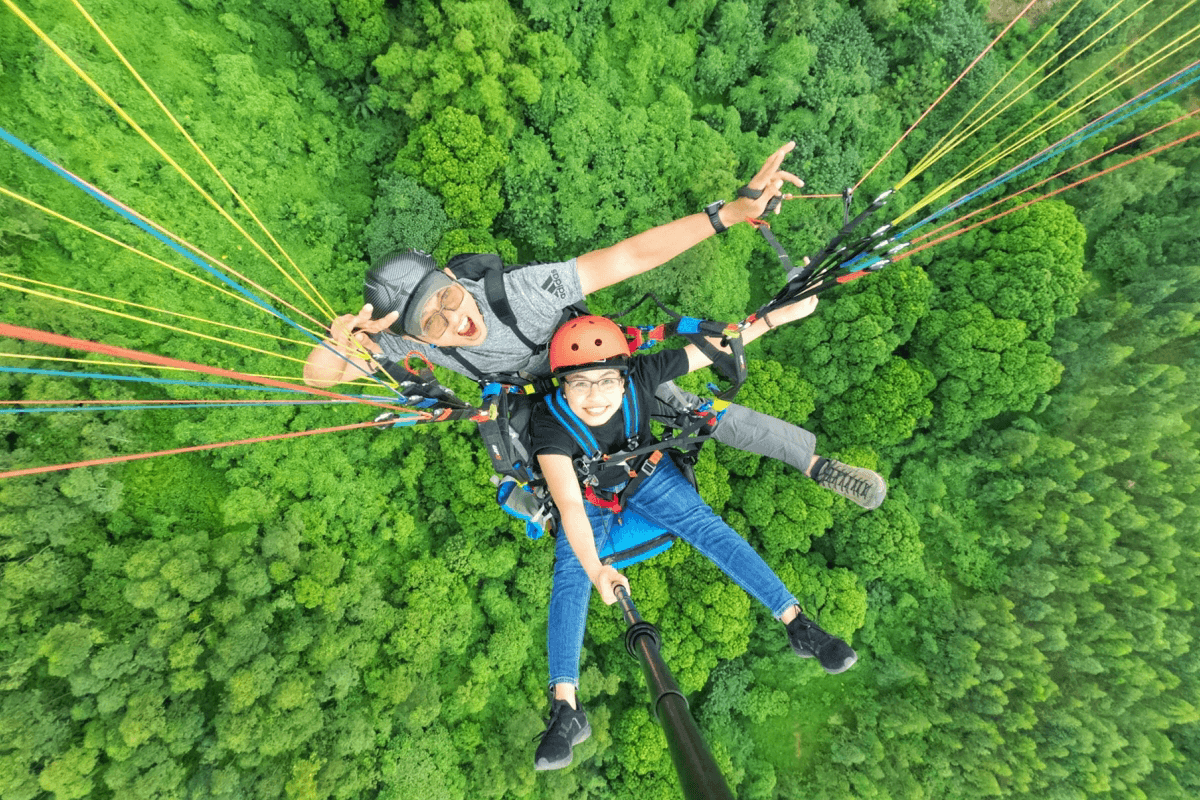 Experience the feeling of flying in the air at Doi Bu Mountain.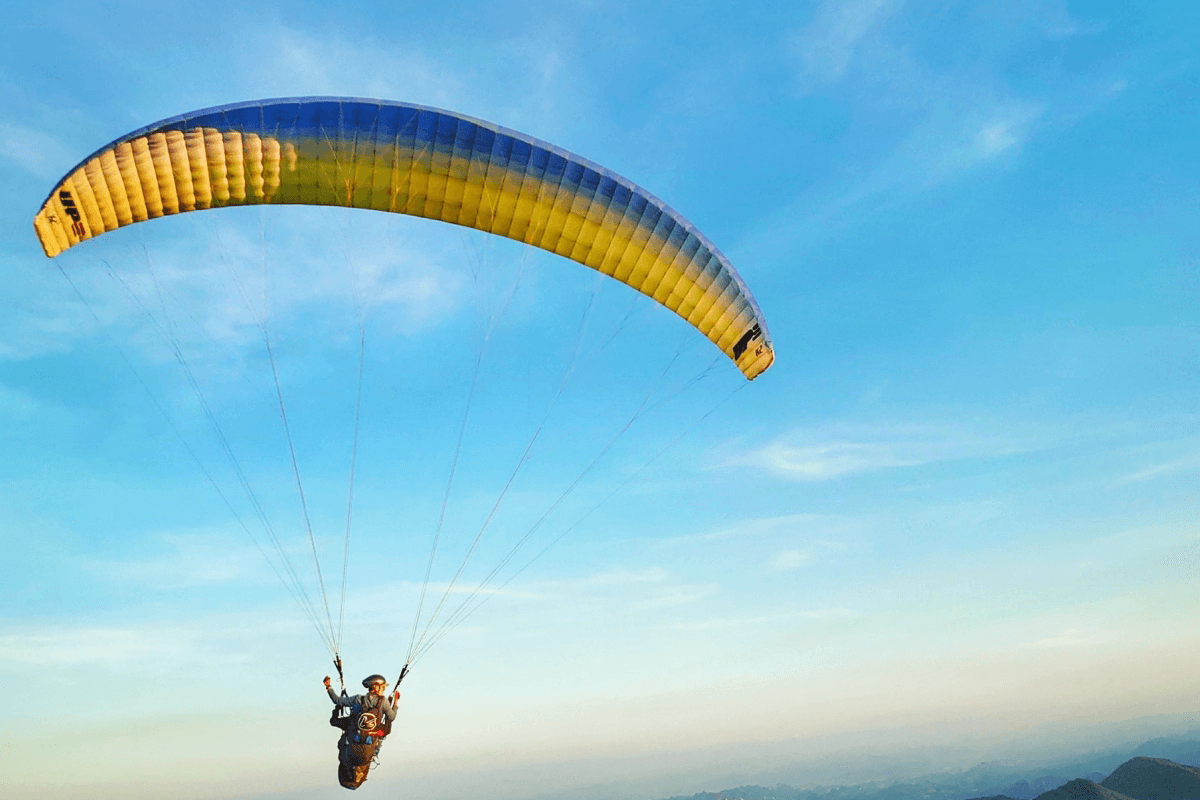 Admire the majestic landscape of the northern mountains from above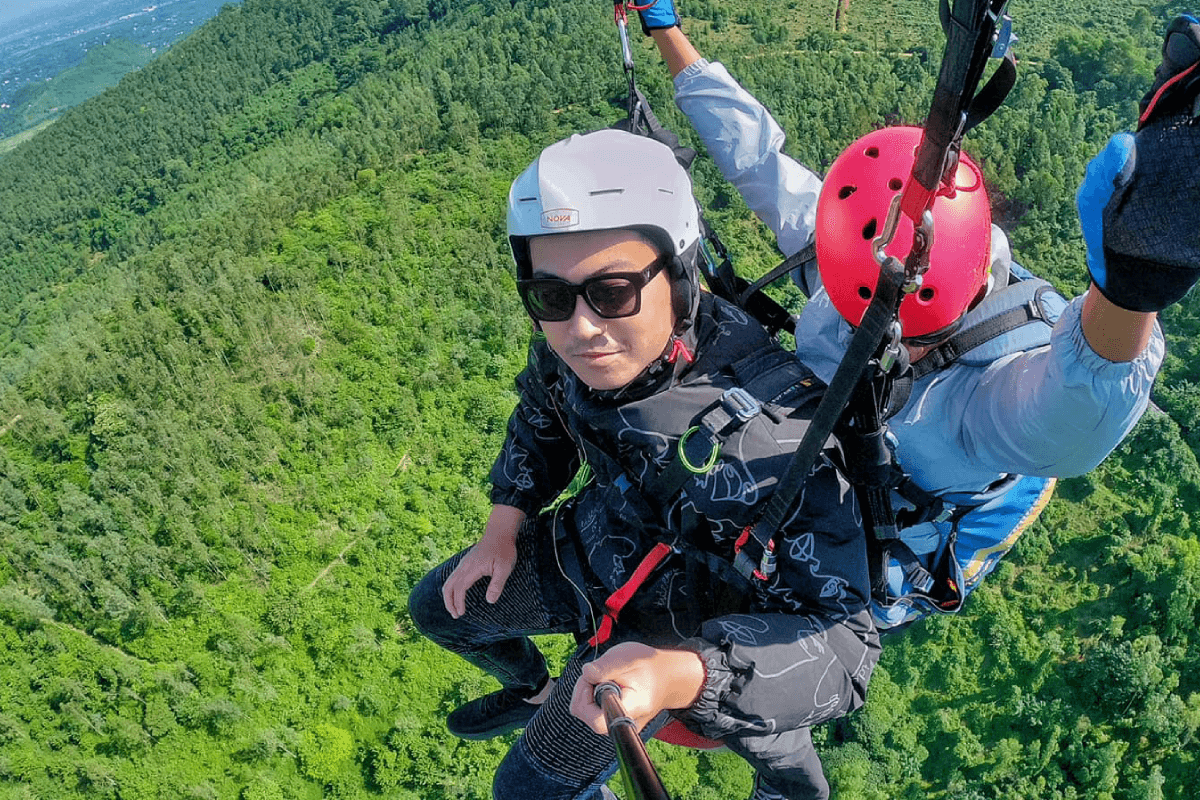 Peace of mind with safety equipment of international standards
* Ensure your safety when flying with an internationally licensed guide
* Recommendation: Doi Bu Mountain, Chuong My, Hanoi
Releasing yourself into flying above the sky, enjoy the air atmosphere, wind blowing, and the feeling of freedom. Excursionists will fly with a coach, who responsible for controlling the parachute, taking off and landing, ensuring the safety for guests. During the fly, visitors are also prepared by the organizers with protective gear, recording equipment such as GoPro, Tripod... to help you capture the best moments in your Hanoi trip. However, it should also be noted that visitors will not be allowed to fly if they have cardiovascular disease, blood pressure, or pathological fear of heights (nausea at heights, heart palpitations...).