General Information
Tour Route: Hanoi – Mai Chau – Son La – Dien Bien Phu – Phong Pho Town – Lai Chau – Sapa – Vu Linh – Hanoi
Duration: 8 Days/ 7 Nights
Start/ End: Hanoi/ Hanoi
Departure Date: Any Time You Wish
Brief Itinerary
Day 1: Hanoi – Mai Chau (130km) (L, D)
Day 2: Mai Chau – Moc Chau – Son La (180km) (B, L, D)
Day 3: Son La – Dien Bien Phu (160km) (B, L, D)
Day 4: Dien Bien Phu – Phong Tho (Pa So) Town (180km) (B, L, D)
Day 5: Paso – Lai Chau Town (B, D)
Day 6: Lai Chau Town – Sapa (80km) (B, L)
Day 7: Sapa – Vu Linh (Yen Bai Province) (B, L, D)
Day 8: Vu Linh – Ha Noi (B, L)
Full Itinerary
Day 1: Hanoi – Mai Chau (130km) (L, D)
Leave in the morning and take a 3.5 – hour drive heading through the beautiful scenery along the way with immense rice fields, majestic limestone mountains, and a glimpse of local life in Mai Chau, the place Thai ethnic minority community. In addition, you also have a chance to catch the miraculous view of Mai Chau Valley from White Stone Pass. When you arrive in the valley of the Thai ethnic group, you will be amazed by the bustling life of local people here. Then, enjoy your lunch full of specialties at the local house.
This afternoon is the time to stroll around the village's charming village, take photos of the scenic view of lovely locals as well as interact with the villagers to understand their daily life and their culture to some extent. The dinner will be really exciting for you with a chance to taste the local rice wine by using a long bamboo straw. Spend an overnight here at a stilt house.
Day 2: Mai Chau – Moc Chau – Son La (180km) (B, L, D)
In the early morning, head to Moc Chau to have a meaningful experience of local activities in the O Long Tea Processing Factory and Moc Suong Tea Plantation. Before arriving, you will visit an H'mong village and communicate with the villagers as well as go sightseeing for a while to take photos of peach gardens or the spectacular view from the village. Continue the trip to Son La City before enjoying lunch at Moc Chau town.
An afternoon included sightseeing with a local expert shows you a part of history in this area through a visit to Son La prison during the French colonial time. You will have an amazing dinner along with the local dancing performance. Stay overnight in a hotel here.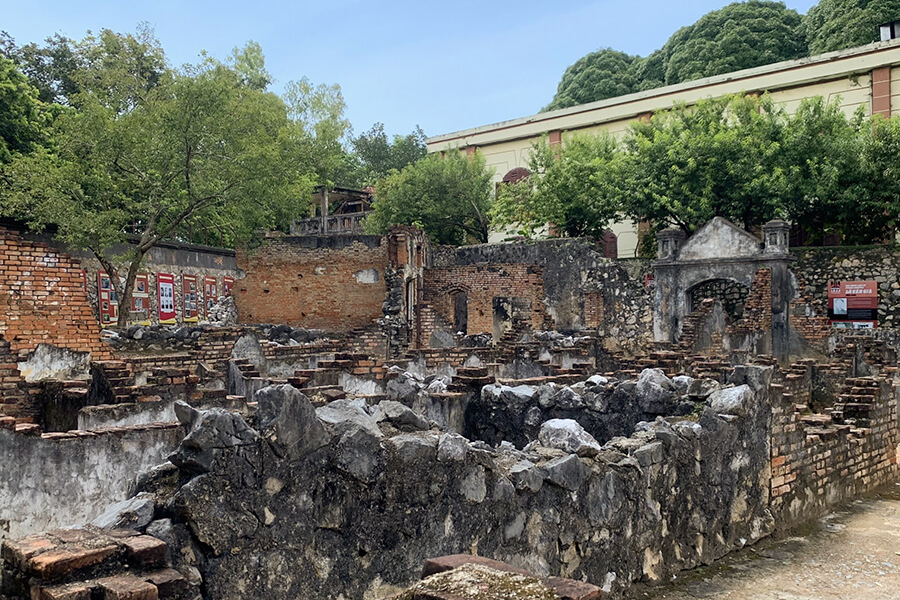 Day 3: Son La – Dien Bien Phu (160km) (B, L, D)
Today, a journey into Dien Bien Phu in the morning. On the long way to reach Den Bien Phu, you will see a lot of stunning views which give you unforgettable moments. You will catch the long-lasting scenery of rice or corn fields and the local stores along the roadside with colorful products. In addition, when going through Pha Din Pass at 1500 m high, you can admire the majestic view of the whole marvelous valley as well as various charming flowers while enjoying your lunch at some scheduled stopovers. Later, you will step on the land of history, Dien Bien Phu.
For the rest of the day, sightseeing with a local guide points out the city highlights including the Muong Thanh rice field and some places for you to learn about the brave battle of Vietnamese people such as De Castries bunker, A1 Hill, explosive holes, and so on. Enjoy dinner and spend an overnight at a hotel in Dien Bien Phu.
Day 4: Dien Bien Phu – Phong Tho (Pa So) Town (180km) (B, L, D)
This day will be really exciting on your trip into the lovely landscape of the Northwest. You will be immersed in the poetic and splendid picture of many passes, the rice fields, the amazing valleys comprising small villages as well as the local house and markets amongst the scenery of long-lasting mountain ranges. This trip is really fascinating with a visit to some villages of Dzao, Dzay, and H'mong ethnic minorities. This discovery will bring you to a fairy space with the presence of wooden houses in the vast green forests along with some ethnic women in colorful dresses. Later, you will reach Phong Tho Town in the late afternoon, enjoy dinner and stay overnight here.
Day 5: Pa So – Lai Chau Town (B, D)
In Pa So, you will have a chance to gain insight into the culture of the local people through a visit to their market. There are many markets organized in this area and depending on your arrival date, you will explore one of those local markets including San Thang Market, Dao San Horn Market, and Muong So Market. Here, you will surely be excited by various types of local products as well as the bustling atmosphere of the local fair.
An afternoon included sightseeing with a local expert who shows you a fascinating cave located about 6km away from Lai Chau Town. This pristine cave with high geographical value will be an attractive place for visitors to discover.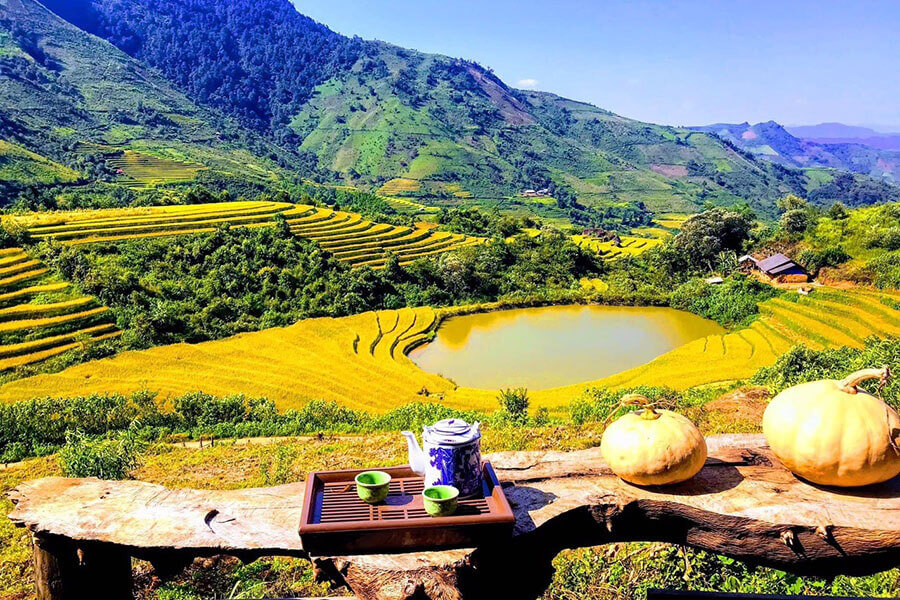 Day 6: Lai Chau Town – Sapa (80km) (B, L)
Start the day with an included visit to some legendary sights, including the poetic villages as well as the incredible pass. Going through O Quy Ho pass, Hoang Lien Son Mountain Range – the roof of Indochina, you will reach Tram Ton Heaven Gate as well as the Silver Waterfall where you can admire the majestic beauty of the valley along with astonishing routes under the shadow of clouds, and finally arrive Sapa.
There's time to stroll around Sapa with a visit to the local market as well as explore the ancient architecture of the poetic town before enjoying a dinner with the local's people and understanding more about their way of living, customs, and traditions through talking that will make your trip more meaningful. Stay overnight here.
Day 7: Sapa – Vu Linh (Yen Bai Province) (B, L, D)
Another morning in Sapa to do as you please, or to discover the beautiful town with an exploration of Ham Rong Mountain or Cat Cat Village on an optional excursion. Or else, you can discover the local fair and enjoy the beautiful view of Sapa town while drinking a cup of coffee. Later, an included excursion with the driver and local guide will take you to Vu Linh in Yen Bai province. During 4 – an hour's drive, you will have lunch at some scheduled stopovers and continue the trip to the village of Tay and Dzao ethnic groups namely Ngoi Tu village.
Then, enjoy a boat trip to see the second largest man-made reservoir in Vietnam – Thac Ba Lake, then watch the strange animals nearby. This is a chance for you to relax in the quiet and peaceful environment of a vast lake before returning to the ecolodge for a warm dinner with the host. Spend an overnight here.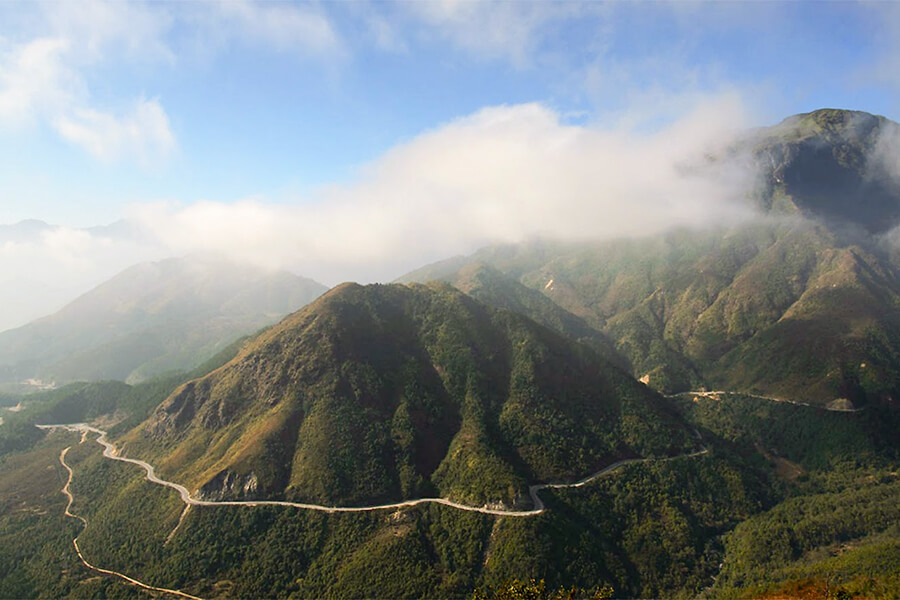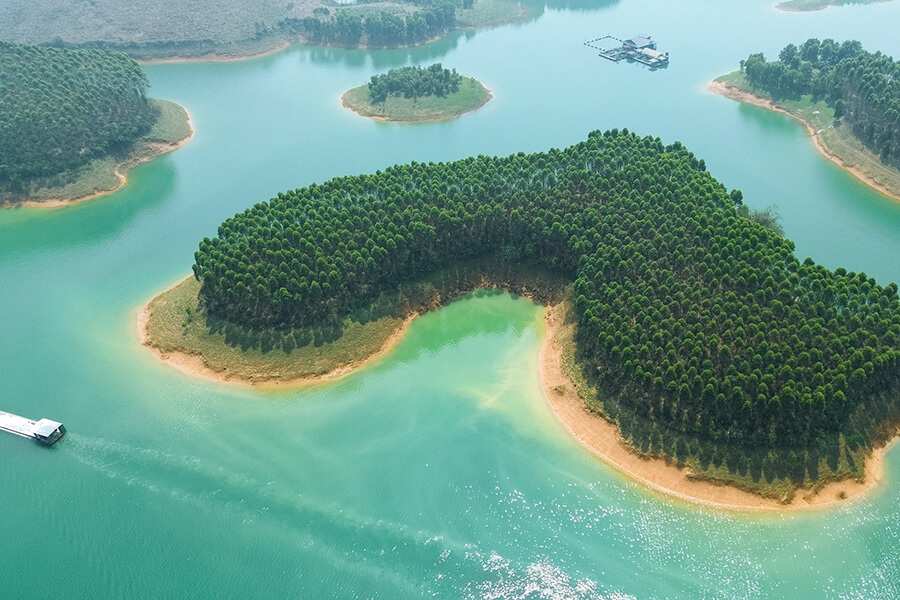 Day 8: Vu Linh – Ha Noi (B, L)
Today, join a leisurely trip to soak up the magic atmosphere of this unique place. Go sightseeing to admire the immense rice fields or walk around the village to gain insight into the local life. Enjoy lunch at stilt house before heading back to Hanoi. The trip ends with your arrival at the hotel in Hanoi. Thanks for traveling with My Hanoi Tours!