Vietnam International Travel Mart (VITM) Hanoi 2016 entitled "Vietnam – The paradise of sea and island tourism" will be held in Hanoi on the days of 14 to 17. This event will put the emphasis on the introduction of thousands of Vietnam's tourism products to visitors, while give Vietnam tour companies golden chances to promote their products.
This event is forecasted to receive the attention of 3,000 businesses and approximately 62,000 holiday makers.
While this yearly fair is believed to allure more foreign travelers to Vietnam, it is hoped that sea and island areas will see a significant increase in the number of domestic vacationers thanks to this event.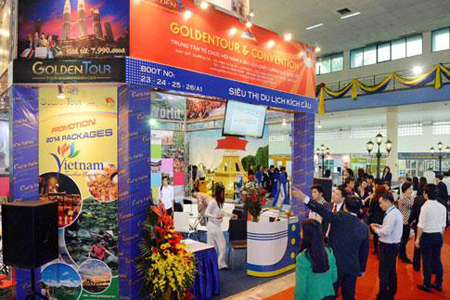 A number of tourist attractions in Vietnam will be highlighted during the fair, including Hanoi, the Northwest Region and the Central Highlands – South Central Region.
Three sectors of tourism including Inbound, Domestic & Outbound will be revolutionized by the VITM Hanoi 2016. The event will room for the participated Vietnam tour companies to meet, discuss and sign cooperation contracts.
In line with the fair, tens of thousands of low cost air fares and tourism packages will be offered at the VITM Hanoi 2016.
In order to facilitate visitors to choose the most appropriate packages and give a helping hand to Vietnam tour agencies to promote and sell their products, a web portal was set up and expected to be introduced during the fair.