Tran Quoc Vuong street, Dich Vong Hau ward, Cau Giay district, Hanoi, Vietnam.
It is 750 meters long, 13.5 meters wide, extending from the crossroads cutting Xuan Thuy street at 165 house number until the crossroads cutting Pham Hung Street, opposite the Nation Hospital of Traditional Medicine.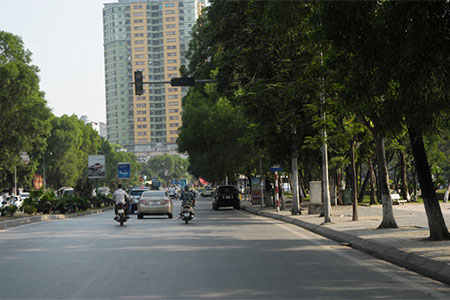 Tran Quoc Vuong (1934 – 2005) was born in Hai Duong province but his hometown is in Ha Nam province. He is one of the most famous historians of Vietnam. Professor Tran Quoc Vuong involved in the process of building archaeologists in the North of Vietnam from the first years. Later, he expanded into the field of culture and history. In every field, he has left the valuable works contributing to the history and culture of the country.