Started in 2011 with a total investment of 868 million USD, 300 million USD more than initial estimates, the Hanoi elevated railway project is expected to be completed by the end of 2016. However, only 74 percent of the project has been completed since it broke ground in September 2010. Now it has completed 13.05 km of tracks and prepared 13 trains. The line, constructed by the China Railway Sixth Group Co, Ltd starts at Cat Linh Street in Dong Da District and ends at Yen Nghia station in Ha Dong District.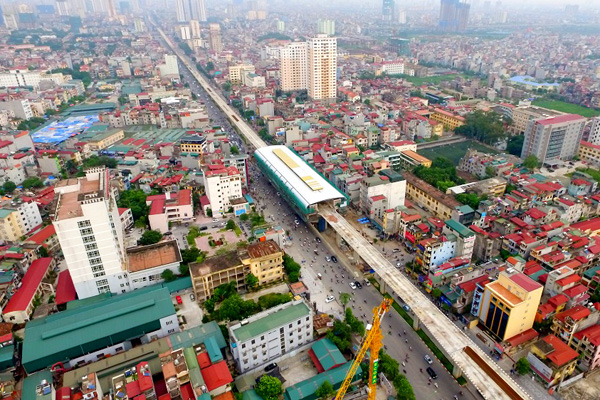 To be more specific, the project includes 12 stations and a depot at Phu Luong Ward in Ha Dong District. From Hoang Cau Lake, the railway runs along the streets to the Yen Lang intersection. The elevated project has a length of 13 km. The depot at Ha Dong spans 19.6 hectares. The railway is capable of operating 13 trains with carrier frequency of every two minutes with a maximum speed of 80 kilometres per hour, but will most likely operate at 35 kilometres per hour. The train can carry a maximum of 28,500 passengers per hour per direction. After a brief hiatus for Tet festival, the construction works on the railway resumed on February 2 that Cat Linh – Ha Dong elevated urban railway in Hanoi will begin its test run, expected to last between three and six months, on October 1.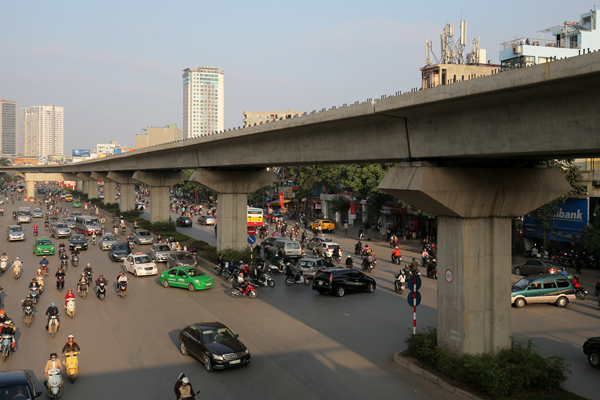 Yen Vien-Ngoc Hoi line, the 28 km railway project in Hanoi and the country's north as a whole, is also known as Hanoi's urban railway No. 1. In the first phase, the section between Gia Lam and Giap Bat railway stations will be constructed and come into operation in 2017 and the second phase of the project will be completed by 2020, including the remaining Giap Bat – Ngoc Hoi and Gia Lam – Yen Vien sections.