It takes you 4 hours to go from Hanoi to Lang Son by car and 5 hours by motorcycle.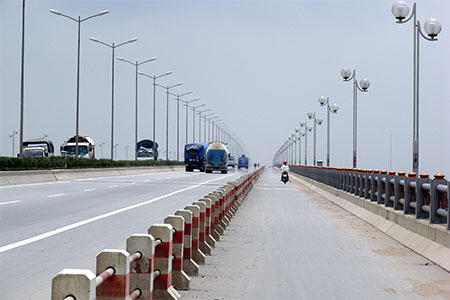 To go from Hanoi to Lang Son, you can choose from the following route:
This route is quite easy to follow and has the total length of about 180km. From Hanoi, start your journey from Thanh Tri bridge and then go straight. This journey will take you through the town of Tu Son, Bac Ninh City and Bac Giang province.
Tips: When traveling, remember to follow the traffic laws, lane and speed to avoid penalties. You should also study carefully about the route from Hanoi to Lang Son to get the best preparation.
Attractions: As to Lang Son, beside Tan Thanh Border Pass, the shopping paradise, you can choose the following tourist destinations: Nhi Thanh cave; Ky Lua Market, Remains of monuments and buildings of the Mac Dynasty, Mau Son Mountain, Rock To Thi, Tam Thanh Temple…