[weatherlayer country="vietnam" city="Hanoi"] Hanoi is a part in northern of Vietnam, so its climate is characterized by tropical monsoon and four separated seasons which are spring, summer, autumn and winter.
January is the coldest month in Hanoi because Hanoi is suffered strong freezing wind from north-east. However, the average temperature is roughly 15-19 Celsius degree. The humidity is quite high in this month about 66-68%, but the total of rainyfall is lower in comparison with that in summer. However, it is said that this kind of weather is nice for visitors coming from Europe and other temperate climate countries because they are familiar with cool weather in their native countries; thus, the cold winter in January is comfortable for them.
Weather Data of Hanoi in January
| | | | |
| --- | --- | --- | --- |
| | December | January | February |
| Avg. high (°C) | 21 | 19 | 20 |
| Avg. low (°C) | 15 | 15 | 15 |
| Relative Humidity (%) | 67 | 68 | 70 |
| Precipitation (mm) | 14 | 21 | 28 |
| Number Rainy days | 2 | 2 | 3 |
Tips for traveling in Hanoi in January
It is considered the busiest time of the year when everyone is hard working to finish a year and prepare for Tet holiday. Thus, coming to Hanoi at this time, you will experience the most crowded streets with people and various items.
If you are lucky to travel to Hanoi in Tet holiday which also occasionally begins early in January, you will gain a good chance to witness the bustling and festive atmosphere in the whole city and new experience with Vietnamese people.
It is also the best time for you to enjoy delicious hot foods such as noodles, hotpot, roasted dishes and so on in a small coal stove with friends in food stalls in sidewalks.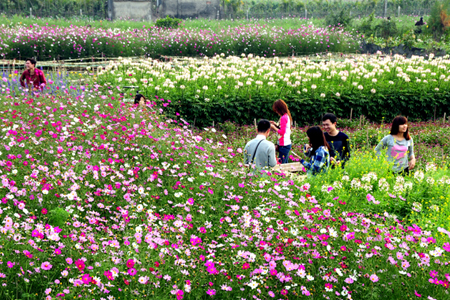 Clothing advices:
If you take a trip to Hanoi at this time, it is recommended for you to bring several thin sweaters or thin coats. You should prepare for yourself warm coat, boots, and gloves to keep you warm and avoid catching cold if adventuring outside in Hanoi.